I thought this would be a really fun post to do, with a few gorgeous makeup looks from celebs I've seen knocking about, most of them are from this summer but all of them are from 2013. They are in no particular order, apart from the last one being my favourite!!! Also, surprisingly, this isn't just a list of the celebs I like the most with particularly good makeup, if it were, Beyonce would have made the list.
Pale skin: Check. Deep Red Lip: Check. Gorgeous lashes: Check. Thick eyebrows: Check. A little bit of shimmer: Check. Need I say more?
I've been loving experimenting with a bold lip lately, and I've even picked up Neon Orange from MAC so this look by Jessica Alba is a perfect way to show how to do it right. This coral orange combined with her more peach toned dress and bronzed skin looks unbelievable.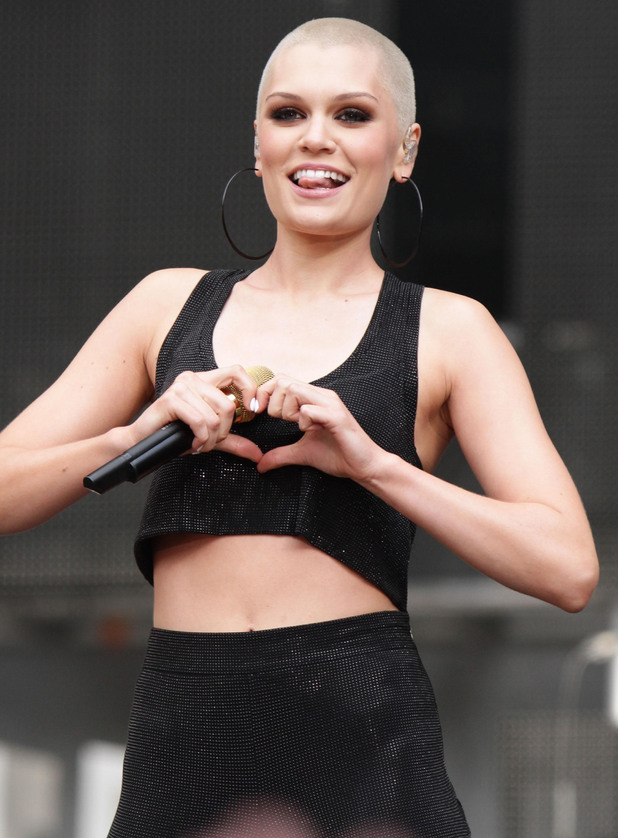 I can sometimes look a bit of a fool with an intense smokey eye, I don't have that much lid space. But Jessie J pulls it off incredibly during the Chime for Change Concert this June in Twickenham Stadium. I loved this look as soon as she set foot on stage just mwah!
This is another Golden Globes choice, but who can not say that this makeup on Anne Hathaway isn't beautiful and simple all wrapped in one smiling bow.
I think this one is my favourite. Iggy Azealea's makeup always makes me melt inside and this look with a little bit more colour on the lid than she usually goes for just makes me want to be her. I know the photo is a bit grainy but just ignore that and soak up the beauty.