I'm more than a little boring with my hair. If you watch my videos you've probably only ever seen it straight, curled, or scraped back for work. Usually, my arms start hurting after a while of styling and my hair is so thick that it takes soooo long to do. But recently I've been making more and more of an effort with my hair by looking at youtube tutorials and just experimenting on my own. And I've found a few new faves!
The fishtail braid!
This has become a new favourite of mine, and foxylocks has an amazing tutorial of big 60's hair on top with a fishtail braid coming down over your shoulder. I recently wore it on a night out since it's always raining here and my hair always goes puffy, a braid is a perfect way to avoid this, and a fishtail changes it up a bit.
Kardashian Waves
Kardashian waves, or hair in general just makes you feel so glamorous and confident with yourself. With long, bouncy hair that is easy but makes you look a bit more dressed up. Love it! I like how they all do their hair when straight as well with the ends flicked back and around. And yes, I mean it when I say all, they must have the same hair stylist because they all have almost identical haircuts.
Big and Blow-dried
Big at the crown and still straight is my go to most of the time. Every time I go out for the night, this is what I go for. It holds well without having to worry about the weather. It's glamorous but still simple and easy to do. I literally just use a round metal brush and that's all I need. Also, it's not going to take away the attention from what you wearing or makeup etc.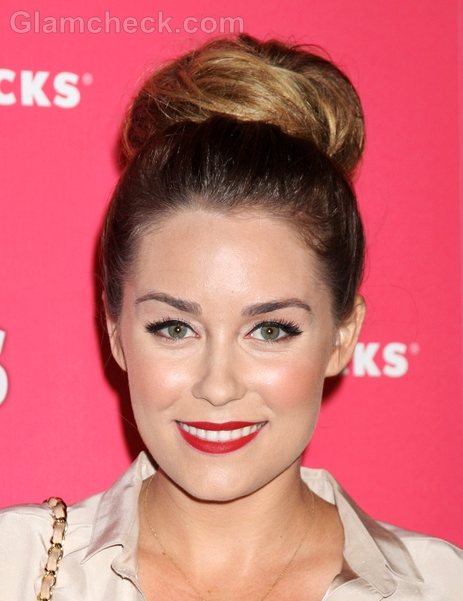 Top Bun
This is such a simple and cute looking hairstyle. It takes like five minutes to do and (like the picture) pairs really well with a red lip. There's something about it that's almost model-esque. I'm a huge fan of this whether I'm sitting round the house, in work or on a night out, it fits well with everything you could possibly think to wear it with. Top marks!
50's style Rollers
Last but not least, hair set in rollers with gorgeous hollywood waves. This is so easy to do, chuck some rollers in, do your makeup, get changed, take rollers out, brush gently, hairspray. Done! My only issue is that from rollers my hair drops really quickly, but it's so much more natural looking and softer than using normal tongs. This I save for special occasions because it's so dressy and over the top that wearing it with jeans would be actually insane.
I hope you enjoyed this article! Let me know what your favourite hairstyles are and any hair tips you have too!