As almost a follow up to my recent favourite makeup trend this is a list of my top ten makeup idols from all eras.
I don't know how anyone could possibly pick otherwise, she's gorgeous and her makeup is unbelievable. There's simply nothing else to say on the matter.
It was a very close second because I love everything about her. I actually own the perfume (cologne) that Holly Go Lightly is supposed to have worn! But I had to refrain myself because I also love her hair and style but they can't factor into this list. Her eyebrows are just amazing as well!
She's a modern idol and from her brilliant contouring and perfect skin to extravagant eye-makeup, her makeup is outstanding. If I could marry her makeup artist, just to make him spend all his time with me, I would. She really is an idol from the 21st century and not one who stands out for being really different but still looks normal and you could walk around looking like her without people thinking you'd escaped from a mental institute.
There's a reason that as soon as she goes to an event, YouTube explodes with everyone's version of her makeup. Not only is she talented, but gorgeous. She's always so immaculately made up with perfectly volumous hair and the best laugh I've ever heard that she had to make this list!
I'm actually surprised myself that a youtuber made this list but Nikkie did it. Every video of hers I just want to steal her face and use it as my own. She's amazingly talented as a makeup artist and to use YouTube and teach us all the outrageous but wonderful looks she does is brilliant. No other word can describe her but talented.
Now if you hadn't noticed, I did make a slight reference to her in Kim Kardashian's little section earlier, but although she's insanely creative and you couldn't wear her makeup from day to day, her makeup is still amazing and impressive so I had to put her on here for her artistic nature. I might actually do a couple tutorials from her videos etc, what do you think?
If you've had a conversation with me you probably know I am sadly obsessed with Beyonce and have a huge girl crush on her! But along with that, she is one of my makeup idols because she's always so gorgeous looking. From her video looks to on the red carpet, she is stunning and immaculate. She can pull off a really natural look as well which is actually really difficult, especially on camera. Plus, she's been the face of L'oreal for ages now so that has to prove her makeup amazingness!
Although her makeup style is similar to Adele's, I had to put Lana in this list because her cut crease is insanely good and her look makes me think a little bit more Bridget Bardotte than Adele's. Her hair and makeup ultimately defines sexy and sultry, and if I could walk around every day with glamour oozing from my pores as she seems to, then I'd look like that too. Plus, she has a bloody handbag named after her!!!
Like Lana, Megan is oozing with sex appeal which her glamorous makeup helps to show off. She's often seen rocking a red lip and even when the colour's a bit more muted her lips always look full, plump and the focus of attention on her face. Even having said that her eyes always look sexy and smouldering too, all in all her makeup is just A+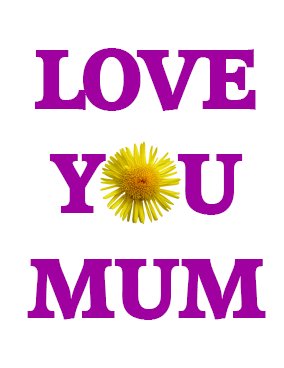 This is pretty sad, and I certainly hope she never finds this because I doubt I'll hear the end of it but like most little girls I grew up envious of how gorgeous my mum was. However, my envy of my mum's immaculate makeup and rapunzel long hair carried on until...well, now! She was the lady who introduced me to MAC and higher end brands when I started to actually take an interest in what my makeup looked like, rather than chucking it on to get out the door. Boy, I bet she really regrets that decision now that I'm more obsessed with makeup than she's ever been. Even to this day I shop through her makeup to try something new and steal certain things from all her beauty products. But now I've overtaken her a little bit and I can tell her about makeup, she even called me 'her own Gok Wan' before....I'm still not so sure how to take that comment. Yes, so my mum had to make this list or I would be lying to you all, she's stunning and is to blame for my obsession but I can't complain, it led me to blogging.
Just to finish off I'd like to point out that the credit for most of these people should go to their makeup artists but well this is a post about makeup idols in terms of looks that I always want to recreate and I highly doubt their makeup artists will wear what the clients have on.