1) MAC Lipstick
It would be a sin for me to put anything else here. Every single shade I've bought has been gorgeous! My current fave is Russian Red. So beautiful!
2) Lush Lip Scrub
These work brilliantly to keep your lips smooth and soft, and they're made from sugar so they taste amazing too!
3) Silly Lips
I recently got sent the 3 lipbalms from the silly lips brand and they're my new favourite! Paired with the lush lip scrub, you have the perfect combination for beautiful lips that will never get chapped.
4) 17 Liptint
A while ago I picked up the Just Bitten liptints in a stick and now I have one from 17 in pinkini and it's brilliant! I definitely recommend giving a couple lip tints a shot.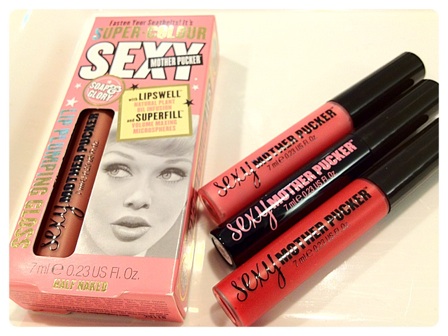 5) Mother Pucker LipGloss
It has that really satisfying sting of a plumper first off, and then it's got the most amazing name any makeup item has ever had which gives it points. It's about the only lipgloss I ever wear too so it had to make the list.